BCSG picked as a UK representative by UKTI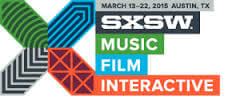 BCSG, the leading cloud services marketplace provider today announced that they have been selected to represent UK companies by the UK Trade and Investment authority (UKTI), at the South by South West (SXSW) trade show to be held in Austin USA on 13th -22nd March 2015.
John Davies, Managing Director of BCSG said, "We are very proud to have been selected by UKTI. Being one of the 50 companies handpicked to participate in the UK Expo is recognition of how our organisation has grown and is now succeeding on an international stage. We are delighted to be taking part."
The UK Expo is hostedby UK Trade & Investment who host the stand at the SXSW Trade Show. 2015 will be the first year that the Expo will be specifically showcasing the 'best of British'. 50 top UK companies have been selected to demonstrate their cutting edge products and services on offer. SXSW is a cross-sectoral creative and interactive event which merges a first-rate film festival with a fast growing digital trade event and one of the world's largest music festivals; establishing a hotbed for launching new tech products, musical careers and independent films.
To come see what BCSG have on offer, please visit our stand on Monday 16th March between 14.00-18.00
For more information, please visit: https://www.events.ukti.gov.uk/ukti-at-sxsw-2015/page/index/