BCSG wins Silver Stevie award in 2015 International Business Awards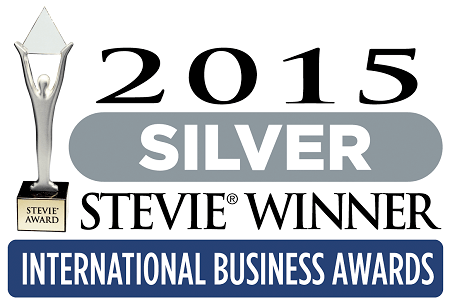 London – 13 August 2015 – BCSG was named the winner of a Silver Stevie® Award in the Company of the Year – Business Services category at The 12th Annual International Business Awards today.
The International Business Awards (Stevies) are the world's premier business award program. The 2015 IBSs received more than 3,700 nominations from organisations of all sizes and in virtually every industry were submitted this year. And the winners were selected by 200 executives from around the world.
John Davis, Managing Director at BCSG said "It is great to have achieved a silver Stevie award this year, an improvement on our bronze award last year. This is testament to how we, as a company, have grown through new partnerships and significant investment in our technology."
This award automatically shortlists BCSG for the People's Choice Stevie Awards for Favorite Companies. Public voting concludes on 11th September at 23.59 ET. If you would like to vote for BCSG as your favorite company please enter this short code (X718P) here: https://peopleschoice.stevieawards.com/default.cfm?sitetype=PI
Details about The International Business Awards and the lists of Stevie Award winners are available at www.StevieAwards.com/IBA.
About BCSG
BCSG is a leading cloud services marketplace provider; our experienced team has been providing IT applications to small businesses for the past 10 years in partnership with global brands such as Barclays, MasterCard, Westpac and EE. Our partnership with leading brands provides us with reach to over 20 million small businesses worldwide.
BCSG provides end to end technical and commercial support to partners for the initial service set up and ongoing delivery including a fully managed service platform and apps portfolio, hands on business go to market planning, sales channel enablement and a full end-customer support desk
Established in 2008, BCSG is headquartered in the UK with offices across North America, Europe, APAC and Africa.
For more information about BCSG, please visit the company website: www.bcsg.com
About the Stevie Awards
Stevie Awards are conferred in six programs: The International Business Awards, The American Business Awards, the Asia-Pacific Stevie Awards, the German Stevie Awards, the Stevie Awards for Women in Business, and the Stevie Awards for Sales & Customer Service.  Honoring organizations of all types and sizes and the people behind them, the Stevies recognize outstanding performances in the workplace worldwide.  Learn more about the Stevie Awards at www.StevieAwards.com.
###