EFMA 2015: moving towards digital, but not seamlessly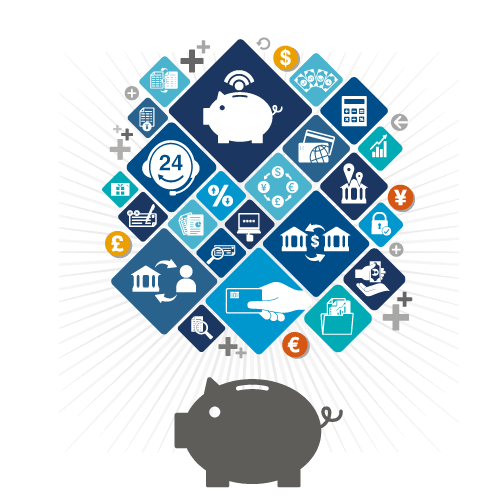 With EFMA came a welcome opportunity to catch up on developments in retail and business banking, and see how far the sector has come in embracing online tools and services. This year evidenced a noticeable shift, away from talk of cutting costs and overheads towards the use of value added services to create stronger customer relationships.
Servicing relationships online
In fact, such is the focus on digital that it made an appearance in almost every presentation at the conference. It's clearly forming part of banking's strategic approach to service, based on customer segmentation. Many customer interactions will be increasingly serviced online, with only top-end clients and complex queries being managed through personal relationships.
There's a divergence of opinion around the desire to become almost entirely online for SMB customers with no designated relationship managers (RMs) and a desire to use digital tools to supplement and support designated RMs. Either way, the big question is how customers can be engaged in such a commoditised space. This emphasis on engagement is highly topical as we saw in the prevalence of NPS (Net Promoter Scores) as a key measure of performance.
Finding out what SMBs need – and want
Encouragingly, a handful of organisations have started looking for answers in the right place: by talking to their SMB customers. And where digital journeys are concerned, Dutch and Scandinavian banks are leading the way. In some telling research conducted by one, SMB customers were found to prefer online servicing over branch support, seeing banks simply as providers of accounts.
The logical response to this finding is to address SMB pain points through a simple, effective online experience. This approach has been adopted by one Scandinavian bank, which has made it possible for businesses to open bank accounts online. Compare this with the existing process – with its reliance on a long meeting in branch followed by a two- to three-week wait – and it's not hard to imagine which businesses will prefer.
Greater urgency required
This example is unusual, however. And it's still focused squarely on banking's core activities. From all the conversations buzzing around the conference it's clear that financial institutions are aware both of the need to extend into digital, and of the role value added services can play in differentiation. Yet few if any appear ready to make the move into offering new services. And this is in the face of the fintechs, who are ticking off profitable, ancillary banking activities – and in most cases doing them more efficiently and transparently.
While there was some discussion about the rise of these fintechs, they're not considered a great concern, which in itself is a concern, since they can move faster than established businesses saddled with legacy systems.
Those systems are also holding banks back from effectively delivering an omnichannel approach. This was a major theme throughout EFMA. Banks want to link up their staff and systems so that customers enjoy a seamless brand experience, no matter where they are or what they're doing. At the moment, they're struggling to understand how to achieve this journey. From our point of view, this is where an engagement platform would make all the difference. One thing we know for certain is that the banks that get it right will be the ones setting the agenda in the future.
For more information on digital banking for small businesses, visit our solutions for financial institutions page