Telco research insights: the four key ingredients for SaaS proposition success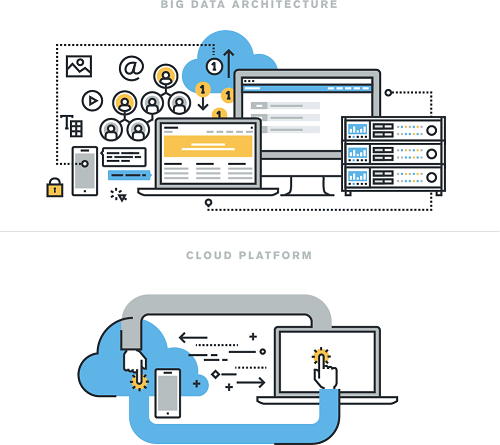 SMEs are enthusiastically embracing cloud-based SaaS applications – with more than 60% using cloud-based business productivity software, more than a third using cloud-based CRM software, and nearly a quarter using cloud-based ERP software.*
What's interesting is that while many telcos are trying to take advantage of this and sell SaaS to their SME customers, few have truly nailed it. Why?
Our experience has led to an understanding that there are four key ingredients crucial to SaaS success.
We've also analysed some of the top 20 telcos in the world to see what they're doing (see our infographic for the full stats).
In this post, we're going to combine these findings to consider some of the best practices for telcos looking to sell SaaS to SMEs.
Select products customers have a need for
As the earlier stats indicate, SaaS applications are being adopted at a faster and faster rate by SMEs.
That doesn't mean there's an immediate market for every app out there however: some applications are more suitable for specific demographics.
Website builders can be great for start-ups and new small businesses that need to create an online presence – but more established outfits are likely to have a website in place already, making this type of software less useful for them.
Similarly, someone relatively new to business is less likely to prioritise email marketing as one of the key functions they need to nail.
As they become more established and have the basics under control (planning, finances etc), they may start to look around for growth tools – such as the email marketing application, Constant Contact.
Choosing the right products, that target the right customers at the right time, is key to success.
Select products customers are willing to buy from you
Customers generally associate their telco provider with a fairly small range of services – likely network, connectivity and handsets.
So it's a shrewd idea to offer applications that compliment this core group of services when building a SaaS proposition.
Purchasing communication tools from their telco provider – such as WebEx web conferencing or Cloud IVR – makes sense to customers, because they're already primed to believe these are areas the telco 'does'.
This strategy is borne out by our research, with communication software making up the second largest category of all the applications offered by the top 20 global telcos.
The other side of the coin is that there may be products that are less easy to convince customers to buy from you, because they feel it's less natural to buy these from their telco provider.
An example is accounting software, where a key influencer over which package to buy is often the SME's accountant, whom the customer will likely have more confidence in taking advice on bookkeeping from.
Select products you have the capability to sell
Selecting apps that address your customers' needs – and that they are comfortable buying from you – is only part of the equation. Equally important to consider is whether you have the capability to sell these applications.
Products that are more complicated and require detailed explanations – like help desk or CRM software – are more difficult to sell over the phone than products that require a lighter touch. These types of product are more integrated into the operations of a business and can have more complicated requirements – therefore, they necessitate a more extensive sales pitch.
Our research bears this out, with customer management applications accounting for less than 4% of SaaS products being offered by the top telcos.
So which applications are good to sell via telephony channels? Start with simple apps that can be explained easily.
Good examples are receipt capture apps like Receipt Bank or Xpenditure. With their primarily phone-based use case, these apps enables users to capture and store expense details in a few clicks using their smartphone camera.
This aligns well to a conversation about customer mobility: using the app on the go, not having to worry about keeping hold of paper receipts while you're out and about etc. These apps are simple to use, easy to explain and, crucially, make sense being offered by a telco.
To further explore the global market for telecoms cloud services, view the full findings of our telco research in our handy insights report.

* CompTIA's forthcoming "5th Annual Trends in Cloud Computing" study