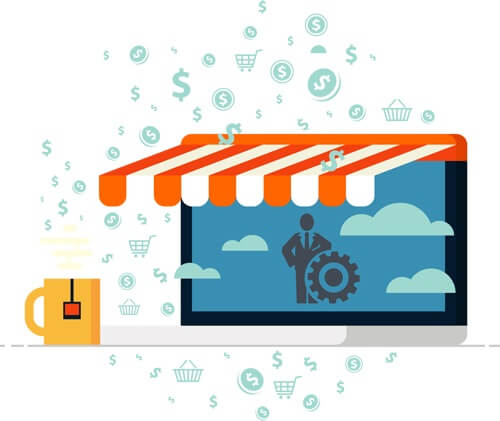 Here's a statistic that I came across at a recent conference in the United States: only 7% of small businesses (defined as $100,000 – $10 million in annual revenues) purchased a new financial service from any U.S. financial institution in 2013.
Does that mean that the services offered by banks are becoming increasingly irrelevant? That innovation in financial services is happening elsewhere? I think it's fair to say that the answer is yes.
Another stat I discovered is that half of small businesses are now using merchant or payment products provided by someone other than their primary bank. Paypal, for example, now earns more in service charges than any other US bank annually.
While banks' share of wallet for small businesses seems to be decreasing, the market for small business services is dynamic and vibrant. Research estimates that the market for cloud services for small businesses in the US will grow at a rate of 19% year-on-year in the next three years (Profit from the cloud. Parallels Cloud Insights for the United States 2013, Parallels IP Holdings GmbH, 2013).
A call to action
Put these facts together and the call to action is startlingly clear: US banks need to offer services that small businesses find useful and are willing to pay for. They need to look outside their industry for new models. And extend their offering beyond traditional banking products.
Umpqua is a relatively young bank with just this kind of big ambition. "The best ideas bankers can get will come from outside the industry," says their Chief Executive and President Ray Davis. He's looked to Disney, Ritz Carlton and Nordstrom for inspiration and is in the process of developing a set of neighbourhood branches that are built around the customer, rather than the bank. "Our facilities look like a retail store. When people walk by, they're intrigued." (Coffee on tap, chocolate, laptop stations, readings, community events…) (American Banker, 'Old Branch Designs "Are Toast": Ray Davis', Mary Wisniewksi, 21 May 2013).
A chance to lead the way
When it comes to services for small businesses, there's a huge amount of activity and innovation taking place right now, especially in the app space. How are other sectors learning and building on these innovations? What are entrepreneurs most in need of right now? By talking to customers, looking at different sectors, and evolving products, banks have a real opportunity. To lead in customer experience and value added service. And to become an indispensable partner to small businesses.
If you want to stay up to date with our latest news and articles, then please follow us: