Banks: Digital doesn't have to be complicated…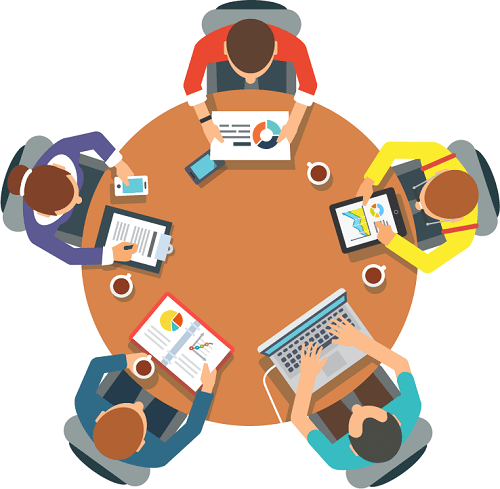 5 examples of how banks are using partnerships to bring innovation to business customers.
In the financial services industry, the spotlight has long been on how banks are responding to FinTech. The banking landscape has transformed over the past few years, branch closures are increasing, and growth in financial technology has accelerated in the form of mobile banking apps,  contactless payments and mobile money.  Yet turbulence remains, especially within the corporate sphere, where the future of the business bank appears uncertain.
The pace has been set for digitisation within business banking.  However an element of concern remains that, in order to innovate, business bankers must first wade through the murky waters of legacy systems, ancient infrastructures and in-house servers. Only after this can they fully commit to introducing more innovative, client-facing solutions to their business customers.
A recent Gartner report, 'Digitalizing Corporate Banking', highlights the difficult choices faced by the banks. Gartner highlights that CIOs and bank executives are still prioritising automation, with 'improvements in operational efficiencies' being, for them, the top motivational factor for using digital technology. Conversely, the survey also states that "76% of bank executives indicate the biggest competitive advantage from digital technology will be obtained via enhanced customer service."
The importance of customer facing digital journeys are also highlighted by a survey carried out by the Boston Consulting Group (March 2015), which found 70% of corporate clients felt digital capabilities were an important factor in assessing a corporate bank.
The survey highlighted how business customers are eager to engage digitally with their corporate banking partners, and moreover, that most actually expect at least a 'baseline' of digital service. "After financial stability, service excellence, and business understanding, customers rated digital capabilities as the most important factor in evaluating their business banking relationship requirements." (BCG March 2015)
Many will recognise that corporate banks have, so far, underinvested in digital technology. Yet with corporate customers' digital expectations climbing, innovating alongside attempts to reform legacy systems is a must-do. Corporate banks are aware of the importance of innovation – they just need an easier way to implement it.
The good news is it doesn't have to be complicated.
In order to keep up with digital demands, there are alternative, simpler ways for banks to achieve digital – quickly. The following examples demonstrate how banks have sidestepped their back-end systems to implement digital strategies that meet rising customer expectations…
BBVA partners with Dwolla. BBVA's chairman and CEO, Francisco Gonzales, is considered an 'outspoken advocate of better technology in banking.' By partnering with Dwolla, BBVA ensures its customers avoid the two-to-five-day wait typically encountered with the decades-old Automated Clearing House (ACH). The instant money-transferal service will ensure that all businesses across the US can retain a competitive edge in their market.
DenizBank, named 'Global Innovator of the Year' in 2015 by EFMA, have long been harnessing technology to enhance their customer service.  As far back as 2012 the Turkish bank realised the huge potential that social media could have on banking services. With 31 million Facebook users in Turkey, DenizBank developed a 'Customers First' app and used a sophisticated Facebook landing page to complement the app, which provides calculation tools, management and daily banking tasks. Working alongside 'Customers First', DenizBank used Facebook to engage with their followers, as a platform to voice ideas, suggestions and even to deal with complaints.
IdeaBank set out with a mission to create solutions that would make life easier for Polish entrepreneurs. By partnering with iTaxi, IdeaBank were able to take advantage of their mobile booking app, launching a fleet of automobiles fitted with ATMs that can be summoned by smartphone. Using the app, the entrepreneur can reserve a specific slot to 'cash in' earnings –effectively becoming an 'Uber' for entrepreneurs. IdeaBank launched the service after their research identified that 80 percent of Polish business owners deliver money to the bank in person.
Barclays bank introduced an accelerator programme in 2015. This provides 10 start-up companies per year with a 13-week-long programme that supports the development of their business plan, including funding, facilities, equipment and advice. The idea was implemented when the company recognised the need to look outside of the organisation and embrace the start-up ecosystem to drive innovation.
And finally, going even further into the depths of digitalisation, Tesco Bank adopted AWS cloud and transformed its online banking infrastructure in a mere eight months. The challenger bank, benefitting from its youthful eight years of age, recognised that in order to keep up with the digital demands of customers, it needed to look for alternative ways to manage and deploy infrastructure. In order to differentiate and offer a greater array of bank services to its customers quickly, Tesco realised the huge benefits of the cloud, with rapid delivery times and massive cost efficiencies when deploying an extensive set of colleague- and customer-facing workloads. The fundamental challenge was to convince the senior executives to back the public cloud strategy – now however the cloud is a delivery option viewed as 'business as usual' by the organisation.
Full digital transformation will be a gradual process of integrating new technology into longstanding infrastructures and even older organisational behaviours. By creating these progressive partnerships, banks can increase both digital knowledge and competence, address rising digital demands and get to market quickly. In doing so, they can retain a competitive edge and keep ahead as the race to 2020 intensifies.
Click here to access the full report from Gartner:
Alternatively, for more on small business fintech and digital banking for SMEs, visit the financial institutions tab in our resources section