How do bank relationship managers drive digital engagement?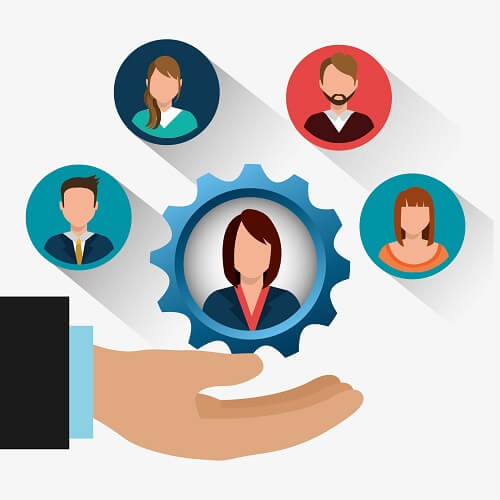 From analogue to digital
Banks' small business relationship management isn't what it used to be. Digital services have taken over from the branch, resulting in branch closures, and subsequently relationship managers no longer have the capacity to offer all their clients the tailored, personal advice that they used to. The average small and medium sized enterprise (SME) relationship manager now looks after 200-500 small businesses. 10 years ago, that number was more like 100.
The requirement to handle up to five times as many clients is having an effect on banks' relationships with their business customers. Our recent study 'Redefining Digital Banking for Small Businesses' revealed that 70% of businesses have never spoken to their relationship manager. A very similar number, 67%, said they would look elsewhere for financial services beyond their business bank account. It is unlikely this is a coincidence.
The digital banking dichotomy
The drive to digital, in its quest for efficiency and increased availability, has meant that there is less genuine engagement between the bank and its business customers. Their Interactions have become more transactional rather than advisory, and therefore less valuable.
The result of this macro shift towards digital is that relationship managers are being spread too thinly and are simply unable to properly serve all their customers in the traditional manner.
There is a way forward. It is still possible to provide insightful, tailored guidance to small businesses without overburdening relationship managers, or hiring more.
The best relationship managers understand their clients, what their business does, what its strengths and weaknesses are and where potential opportunities or threats may lie, and this makes them incredibly valuable to growing businesses. This understanding makes it possible to offer additional services that enhance engagement, reduce churn and open up new revenue streams.
But today, thanks to reduced staff numbers and branch closures, even the best relationship managers can't spend the time needed to reach this level of understanding.. The solution lies in using the intelligence generated by digital tools that allow banks to re-engage with business customers.
The organisational barrier
Banking technology has historically focused on infrastructure. The CIO sees technology as looking after the core banking systems, the servers and employee laptops. A Gartner survey of bank CIOs found that the key motivating factors for digital technology adoption were "improvements in operational efficiencies" and "reducing transaction costs" rather than customer engagement.
Worryingly the same report found that "a slight majority of bank executives and CIOs do not believe digital servicing models will dominate customer interactions in three years". This perhaps points to a suspicion that banking systems aren't (and probably won't be) ready for proper digital engagement. Infrastructure is still too focused on transactions and CIOs are still too focused on fixing the back office.
CIOs see technology as 'plumbing' for transactional services rather than an efficient and effective way to increase their understanding of and engagement with customers.
Augment rather than replace
Banks must repair their relationship with SMEs if they are to stand a chance of maintaining their dominance. To do this banks' digital strategies need to 'augment' direct human interactions rather than replace them.
Through the use of business tools, relationship managers can be more than just conduits to financial services, they can provide valuable insight and guidance to help businesses succeed.
Through the relationship manager, banks can offer access to business planning tools that will enable someone thinking of starting or growing their business to validate their ideas and understand the process needed to get up and running. The same tool would allow a business looking for funding to produce a professional business plan, including forecast, profit and loss, and cash flow.
This means that banks can provide guidance and engage with their small business customers at an earlier stage in the business lifecycle than they typically would. The bank in turn receives invaluable customer profile information to ensure high value and personalised engagement.
As the business grows the tools required will change. For example, SMEs are operating internationally as a matter of course – banks are perfectly positioned to help them understand potential new markets while also helping them stay on the right side of local laws. In an increasingly global marketplace, demonstrating credibility and expertise when operating overseas will win over the internationally-focused small business.
Banks can also, for example, provide tools to check the financial health of companies their customers are invoicing, along with their suppliers, to ensure better credit management and help them get paid on time. These sorts of tools do not require a great deal of time investment from banks or their relationship managers, but will be invaluable for any business.
A relationship that works both ways
Banks are at a fork in the road when it comes to SME banking. Loyalty is being eroded and banks are starting to be seen as utilities: they provide a basic banking service and maintain the infrastructure to keep these services ticking over.
But they have an opportunity to reverse this commoditisation and go beyond providing financial services and recreate themselves as a trusted partner to small businesses.
Only by understanding the needs and drivers of these small businesses will they be able to do this effectively. Giving SMEs the tools and guidance they need to succeed is the first step on the path to a relationship which benefits the SME as much as the bank. These tools not only help businesses to grow, their use provides relationship managers with the insight needed to better serve their customers (without overburdening them). The more tools a business uses, the greater the insight the bank gleans.
The digital dichotomy becomes a virtuous circle.
Click here to read Gartner's full report 
Alternatively, to read more about digital banking for small business and SME fintech, take a look around the financial institutions section of our resources page