BCSG announces Headline Sponsorship of Cloud World Forum MENA, April 2015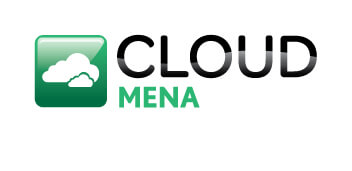 "BCSG is excited to deepen our involvement as Headline Sponsor at several major Cloud World Forum events in 2015.  We wanted to be actively integrated at these key events for telcos and their channel providers in London, Dubai and Hong Kong and to share our 10 years of experience on capturing the small business cloud opportunity." John Davis, BCSG Managing Director
Cloud World Forum MENA is the Middle East and North Africa's only dedicated cloud event for operators and enterprises, making it the only event to offer a dual cloud agenda for both enterprise and telco attendees. The conference will include interactive workshops, speeches and informal networking which will look at leveraging the cloud to help grow in the digital world.
BCSG speaker topic "Capturing the small business cloud opportunity"
BCSG will share experience from over 10 years of success, selling business apps to SMBs with global banks and telecom partners such as Barclays, Santander, EE, Orange and T-Mobile.  Navin Wathan, Vice President, Service Providers key note speech, will answer questions relating to how to maximise the success of your strategic partnership, whilst looking at what equates to the best customer journey. But before looking at these we will look at the steps that need to be taken to create a winning value proposition, including innovation in your promotion and go-to-market channels.
"Driving SMB cloud adoption to deliver business growth plans" BCSG's pre-conference workshop will offer insights and experience on what it takes to drive strong cloud adoptions from small business customers and how to build lasting relationships through on-going engagement and support.
Navin Wathan commented,
"The Cloud World Forum MENA provides us with a platform to talk about cloud services and offers us a great opportunity to meet potential new partners in a new, rapidly developing market."
WORKSHOP: Sunday 12th April 1pm, PRESENTATION: Tuesday 14th April 12.10pm
Habtoor Grand Hotel, Dubai, 12th-14th April 2015. Visit http://mena.cloudworldseries.com/  for more information and if you are a telco or enterprise register your free pass! (Priority code: I8JX2/BCSGGU)