MTN selects BCSG to Bring Cloud Services to Small Businesses across Africa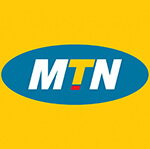 London, 20th April 2016: BCSG today announced that it has been selected by MTN Group, the number one telecom brand in Africa, to refresh its cloud services proposition for businesses. MTN Cloud Services will provide the operator's business customers with an enhanced range of market leading SaaS and IaaS solutions like Microsoft Office 365 and Cisco Webex. These services help MTN customers to run their businesses more efficiently and effectively, and allow MTN to strengthen its position as an ICT provider to grow its enterprise sector revenues.
Built on BCSG's Cloud Management Platform, the proposition is set to launch across 5 MTN Operations imminently, including Rwanda, Swaziland, Uganda, Ghana and Cameroon, with further countries to follow.
Debbie Minnaar, Acting Executive: MTN Group Enterprise Business Unit said "The partnership with BCSG allows MTN to take a significant step forward with its cloud service proposition for businesses. It delivers a quality marketplace experience for our SME customers to purchase the services they need and administer their use within their businesses. The ability to roll out the platform across our various operating companies means we are able to deliver services that effectively and efficiently support all our business customers in a consistent manner."
BCSG, the award-winning provider of cloud service solutions, developed the MTN Business Cloud Services platform in partnership with MTN Group. BCSG was selected after MTN conducted a rigorous full market tender and evaluation process with a number of global cloud service providers.
"We are delighted to be working with MTN to provide their business customers across the African continent with applications that help them address their challenges, whilst enhancing their potential for success," said Tom Platt, Commercial Director at BCSG. "Through the MTN Cloud Services marketplace, businesses of all sizes can access market leading applications that are easily delivered, and help their business perform."
All the applications and services are available in one place and will be offered across a variety of MTN channels with one log-in to access all the services, managed through a user-friendly dashboard, wherever the business has an internet connection, using any device.
ENDS
The information contained in this press release is intended solely for journalists and should not be used by consumers to make financial decisions.
Notes to editors
About MTN
Launched in 1994, the MTN Group is a leading emerging market operator, connecting subscribers in 22 countries in Africa, Asia and the Middle East. The MTN Group is listed on the JSE Securities Exchange in South Africa under the share code: "MTN." As of 31 December 2015, MTN recorded 232,5 million subscribers across its operations in Afghanistan, Benin, Botswana, Cameroon, Cote d'Ivoire, Cyprus, Ghana, Guinea Bissau, Guinea Republic, Iran, Liberia, Nigeria, Republic of Congo (Congo-Brazzaville), Rwanda, South Africa, Sudan, South Sudan, Swaziland, Syria, Uganda, Yemen and Zambia. Visit us at, www.mtnbusiness.com and www.mtn.com
About BCSG
BCSG is the leader in helping financial institutions engage better with their business customers using digital tools and insight. How? Our award-winning engagement platform enables you to easily integrate new and compelling digital services from innovative third parties which support your customers' success.
Our experienced team has been providing digital services to small businesses for the past 10 years. We've partnered with global brands including Barclays, MasterCard, Westpac, Deutsche Bank and Vodafone, allowing us to reach to over 20 million small businesses worldwide.
BCSG works with you to build a unique digital proposition, customised the platform to meet your brand requirements and enable you to launch quickly through our range of supporting services.
Established in 2008, BCSG is headquartered in the UK with offices across North America, Europe, APAC and MENA.
For more information about BCSG's business cloud service brokerage and how we can help you implement a cloud application marketplace, visit our solutions for telcos page