BCSG have again been recognised as one of Britain's fastest growing tech companies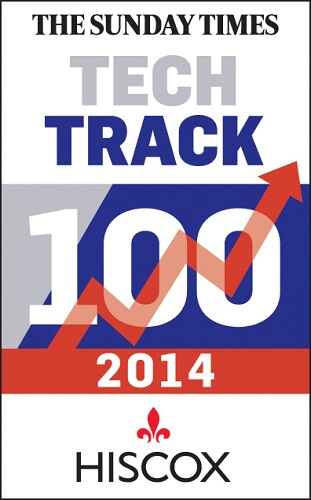 BCSG have moved up 18 positions to place within the top 50 of this year's Sunday Times Tech Tack 100. This accolade reflects the continued growth of the business which is built on the significant improvements and innovations that we have incorporated into our cloud platform. We are continuing to work on some ground breaking developments, with some impressive partners.
The Tech Track 100 is a league table that ranks the top 100 of Britain's private tech companies by the strength of their growth over the last three years. This league table is compiled by Fast Track, the Oxford-based research and networking event firm, and is published in the Sunday Times every September.
"Making this list for the second year running is a real signal of what BCSG is achieving. Moving into the top 50 this year is an amazing achievement" said John Davis, Managing Director at BCSG. "This accolade is testament to all the hard work that our expanding team has put in to ensure that we remain one of the world's leading cloud services brokers. Our focus on the SME, our end customer, has remained paramount, driving new client partnerships and an expanding ISV catalogue, which we plan to continue to build on   into the future."
To find out more about the Tech Track 100, please visit: http://www.fasttrack.co.uk/fasttrack/leagues/tech100leaguetable.asp?siteID=3&searchName=&yr=2014&sort=num&area1=99
If you want to stay up to date with our latest news and articles, then please follow us: