BCSG is HP Helion Ready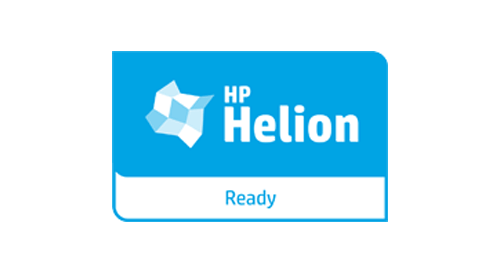 BCSG has been recognized as a HP Helion Ready partner, signifying that our product is tested and will be supported by us when working with HP Helion OpenStack®.
The HP Helion Ready Program recognizes ISVs and SaaS vendors that have tested and proven solutions to run on HP Helion OpenStack or HP Helion Development Platform. These solutions cover multiple environments from public, private, hybrid, virtual and managed cloud, all of which are included in the HP Helion Ready ISV Solution Catalog. The program lets customers confidently deploy HP Helion OpenStack in heterogeneous environments with hardware and software solutions that are certified and supported.
Tom Platt, Commercial Director at BCSG said:
"We are excited by the commitment and drive that HP is showing around cloud services, and the encouragement that they are offering Service Providers globally to get on board. We help complete their offering around SaaS marketplace provisioning for SMBs and hence it seems like an obvious partnership. Becoming a part of their rapidly expanding ecosystem of certified ISVs and SaaS vendors, shows that we are a supported provider and a brand that companies can be confident in."
For more information, please visit: www.helionready.hpcloud.com/business-hub
About BCSG
BCSG is a leading cloud services marketplace provider; our experienced team has been providing IT applications to small businesses for the past 10 years in partnership with global brands such as Barclays, MasterCard, Westpac and EE. Our partnership with leading brands provides us with reach to over 20 million small businesses worldwide.
BCSG provides end to end technical and commercial support to partners for the initial service set up and ongoing delivery including a fully managed service platform and apps portfolio, hands on business go to market planning, sales channel enablement and a full end-customer support desk
Established in 2008, BCSG is headquartered in the UK with offices across North America, Europe, APAC and South Africa.
For more information about BCSG, please visit the company website: www.bcsg.com
About HP Helion
Enterprises today need a hybrid IT strategy that leverages the right mix of cloud and traditional IT to optimize application and service creation, delivery and cost to stay competitive. HP Helion is HP's cloud portfolio designed to make it easier for enterprise customer to build, integrate, manage and consume workloads in a hybrid IT environment. HP Helion incorporates existing HP cloud offerings, new OpenStack® and Cloud Foundry® technology–based products, and professional and support services under a unified portfolio to help meet customers' specific business requirements.