BCSG powers Lloyds Banking Group's International Trade Portal for SMEs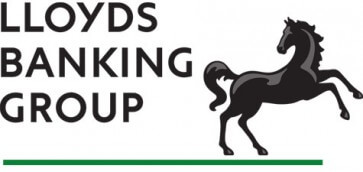 Lloyds Bank and Bank of Scotland customers can now access specialist advice on doing business internationally via new portal
London – 6th December 2016 – Lloyds Bank has launched its International Trade Portal powered by BCSG in partnership with Export Enterprise. The online portal will give small and medium-sized businesses the tools and guidance needed to explore their options for international trade, informing their business plans to expand.
The International Trade Portal provides vertical specific information to help businesses trade abroad. It will help them to find the best countries for exporting to and importing from, as well as particular tenders and potential suppliers that Lloyds' customers can contact directly.
Using the portal, businesses keen to expand will be able to focus their efforts and identify both opportunities to grow overseas and the potential pitfalls they may face. Details of duties, tariffs and other taxes applicable to imports and exports will be provided, as will an overview of legal issues specific to a particular country.
"International trade is a key focus for the majority of small businesses in today's digital economy. We are excited to have partnered with Lloyds Bank to further support their customers to thrive and succeed," said Tom Davies, Head of Commercial, BCSG. "With the International Trade Portal, Lloyds Bank business customers will have access to a portal which will help with the key business challenge of growing their business overseas."
The portal has been delivered and implemented by BCSG, who also provide training to all relevant bank staff. It is accessible to all Lloyds and Bank of Scotland business customers and will also be available to non-customers for a trial period.
– ENDS –
About BCSG
BCSG is a leading cloud services marketplace provider; our experienced team has been providing IT applications to small businesses for the past 10 years in partnership with global brands such as MasterCard, Deutsche Bank, Vodafone, MTN Group and Wells Fargo.
Our partnership with leading brands provides us with reach to over 20 million small businesses worldwide. BCSG provides end to end technical and commercial support to partners for the initial service set up and ongoing delivery including a fully managed service platform and apps portfolio, hands on business go to market planning, sales channel enablement and a full end-customer support desk.
Established in 2008, BCSG is headquartered in the UK with offices across North America, Europe, APAC and Africa
For more information about BCSG, please visit the company website: www.bcsg.com