BCSG supports EE drive to provide Business Apps to small businesses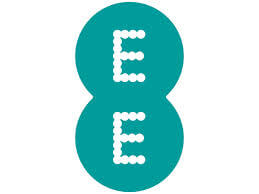 BCSG has partnered with EE, the UK's largest and most advanced digital communications company, to provide their small and medium business customers with business apps.
Business Apps from EE is a range of handpicked business applications for small and medium businesses that enables them to become more efficient and productive.  The Apps EE have chosen cover areas such as managing finances, engaging customers and web publishing, and tools that help with productivity such as Office 365 and Sage Accounting and Payroll. Business Apps from EE offer great value and functionality when combined with superfast 4G, and many include bundles and special offers for EE customers.
The range of applications will grow over time, but will remain handpicked and best in class, giving EE's small and medium business customers an easy way to access the best business apps available.
BCSG have worked with EE to collaboratively design and build a service that offers a one stop shop for EE's small and medium business customers. The focus has been on making the applications as easy to consume as possible, and to ensure that businesses can access the vital tools that they need to improve efficiency and mobility.
BCSG offer a range of partnerships with integrated Independent Software Vendors (ISVs), a proven track record of delivering successful Cloud Services Brokerage (CSB) solutions and a complete end-to-end full customer service approach.  These three areas were key in EE's decision to partner with BCSG.
John Davis, Managing Director of BCSG says, "We are delighted to be working with a great, forward-thinking brand like EE to provide their customers with some of the best business applications available. Throughout the process, we have worked together to define and offer a new service for EE that is the most extensive offering available through a telecoms provider in the UK."
Mike Tomlinson, director of small business at EE says, "Business Apps from EE represents an exciting opportunity for our customers who will be able to use the best business apps in a more flexible, accessible and secure manner.  Our partnership with BCSG is an example of how EE works with innovative companies to deliver the right services for our customers."
About BCSG
Business Centric Services Group (BCSG) is the leader in enabling small business brands to successfully connect their customers to cloud services. BCSG is at the forefront of powering the global cloud economy for small businesses. Its innovative platform is used by financial institutions and telecoms companies around the globe — and helps connect more than a million small businesses to leading cloud-based applications such as Microsoft Office 365, Sage, Norton and Mozy. Founded in 2008, BCSG is based near Silicon Roundabout in London and has presence in North America, Spain and Australia.
If you want to stay up to date with our latest news and articles, then please follow us: