BCSG's Commercial Director is speaking at AfricaCom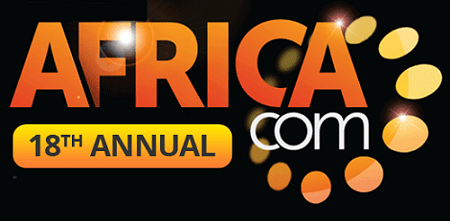 BCSG, a leading cloud services marketplace provider, have announced that Tom Platt, Commercial Director, will speak at this year's Africa Com, taking place on 17-19th November 2015.
Africa Com brings together senior decision makers from the entire African digital ecosystem. With telecoms, media and ICT markets more dynamic than ever, Africa Com will provide essential insights and thought provoking discussions.
BCSG's presentation, from Tom Platt, Commercial Director, is titled "Revenue from Business Customers: Capturing the Small Business Cloud Opportunity". We will look at the role of operators with regards to offering cloud services, what equates to a winning value proposition, how to maximise your strategic partnership, whilst delivering a customised customer experience.
Tom Platt said "Africa Com is an exciting event as the African market is one that is rapidly developing. This event provides a platform to discuss how Telco's can offer cloud services and how it will add more than just additional revenue."
PRESENTATION: Wednesday 18th November @ 15.10
LOCATION: The Cape Town Convention Centre, Cape Town, 8001, South Africa, 17-19th November 2015. For more information please visit: http://africa.comworldseries.com/