BCSG's Director of Service providers is speaking at AfricaCom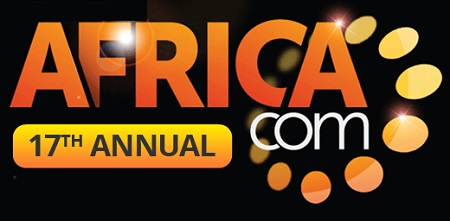 BCSG, a leading cloud services marketplace provider, have announced that Tim Marsden, Director of Service Providers, will speak at this year's AfricaCom, taking place on 11-13th November.
AfricaCom is in its 17th year, and is the largest tech event in Africa. It gathers together senior decision-makers from the entire digital ecosystem and is driving the debate on Africa's digital transformation.
What BCSG speaking slot will focus on "Capturing the small business cloud opportunity"
Using our 10 years of experience of successfully selling cloud applications to SMBs through global telecoms and banks, including Barclays, Santander, EE, Orange and T-Mobile we have a wealth of knowledge surrounding this topic.
We will answer questions relating to how to maximise the success of your strategic partnership, whilst looking at what equates to the best customer journey. But before looking at these we will look at the steps that need to be taken to create a winning value proposition, including innovation in your promotion and go-to-market channels.
Tim Marsden, Director, Service Providers
"At BCSG we continue to offer our partners end-to-end support, to deliver the best customer experience. By supporting our client through every step of the journey we understand their customers and their sales channels. The AfricaCom event is an exciting opportunity for us as it will enable us to engage in a new, rapidly developing market."
When Thursday 13th November 2014, 14.40
Where The CTICC, Cape Town, South Africa, 11-13th November 2014. For more information please visit: http://africa.comworldseries.com/