Headline Sponsor – BCSG to present on capturing the SMB cloud opportunity at Telco Cloud World Forum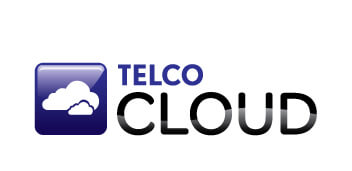 BCSG, one of the leading cloud services marketplace providers, are delighted to be a Headline Sponsor at the 6th Annual Telco Cloud event in April this year.
The Telco Cloud World Forum is the only event for Telco Cloud providers and their channel partners, and this year it has returned to London. Tom Platt, Commercial Director at BCSG will be hosting a pre-conference workshop on Monday 27thth April and will be speaking at the main conference on Tuesday 28th April.
BCSG's presentation will focus on "Capturing the small business cloud opportunity" and look at what equates to a winning value proposition and bundling approach, innovation in promotion and go to market channels. We will also answer the question of how to maximise the success of your strategic partnership, as well as giving insights into how to deliver the best customer experience.
"Driving SMB cloud adoption to deliver business growth plans" BCSG pre-conference workshop will offer insights and experience on what it takes to drive strong cloud adoptions from small business customers and how to build lasting relationships through on-going engagement and support.
Hear case studies and best practices from the BCSG team who have spent over 10 years developing cloud service propositions for small businesses, selling business apps to SMBs with global banks and telecom partners such as EE, Orange, T-Mobile, Santander, St. George and MasterCard.
John Davis, Managing Director at BCSG said,
"We are very excited that the Telco Cloud Forum has returned to London as it gives us the opportunity to talk about SMB cloud adoption in our own back garden. Due to it being one of the only events for Telco cloud providers it provides a great opportunity to meet potential new partners."
WORKSHOP: Monday 27th April 4pm, PRESENTATION: Tuesday 28th April 16.50pm
Radisson Blu Portman, London, UK 27-29th April 2015. Visit http://telecomcloudservices.com/ for more information and if you are a telco or enterprise register your free pass! (Priority code: I8JX4/BCSGGU)