India: more than ready for an SMB cloud service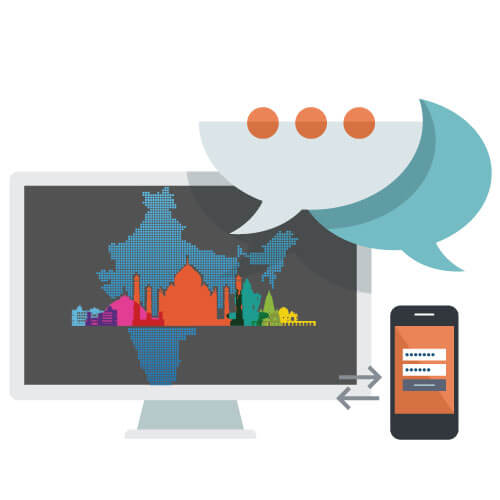 In my last post, I looked at the extraordinary boom in digital that India is experiencing. The combination of entrepreneurship, innovation and user uptake is a powerful one. But I noted that SMBs are currently under-served, with no one cloud provider stepping forward to offer the latest tools that could transform their businesses. In this follow-up post, I examine the challenges that providers face and how they might be overcome.
Opportunity knocks
Unprecedented growth in connectivity, devices, consumer behaviour and talented ISVs is leading to huge demand for trusted apps with reliable billing and support. The provider who moves quickly and offers a cohesive service will reap significant rewards. Right now, it feels like a game of waiting – who will make the first move? Several challenges are holding providers back.
Infrastructure plays catch up
There's no question that demand for cloud services is strong, both among consumers and SMBs. At the moment, however, it's outpacing investment in infrastructure. While the government is pumping huge sums into the 'Digital India' initiative, the country is certainly playing catch up.
For example, in rural areas, users are reliant on dial-up connections to the internet, with download speeds of less than 1MB per second. Licences for 3G and 4G were also sold in different locations to different bidders, which means there's no real consistency in costs or signal when travelling.
The country is also undergoing considerable regulatory reform in areas like data protection and egovernance. While the legal infrastructure isn't quite there yet, progress is being made.
Clearly an intimate knowledge of the current situation is a must-have, to avoid possible costly mistakes.
The way forward
Everyone is waiting for the player who'll command a trusted relationship with SMBs and provide that 'iPhone moment'. In my view, that player will need to be a local brand – a bank, a telco – a business that understands the culture, consumer, regulations and infrastructure. That knowledge will drive their Go To Market strategy. The second part of the jigsaw is for them to find the right partner. This is where marketplace expertise counts.
There have been examples of providers leapfrogging an app marketplace and going direct to ISVs. This has proved to be resource intensive: managing individual accounts, negotiating contracts, managing revenue. All that takes the provider away from their primary focus: their SMB audience. Instead they should leave ISV sourcing and management to their platform partner, who can find the best apps locally, and globally. Importantly, that partner should also be in a position to offer customers a single reliable billing relationship and provide localised support.
To seize this opportunity, the two areas of expertise need to be combined: local knowledge with marketplace know-how. Then let each business do what it does best, which is how partnerships work. Watch this space!
To find out more about small business fintech, visit our resources section