Balancing the cost to serve with customer experience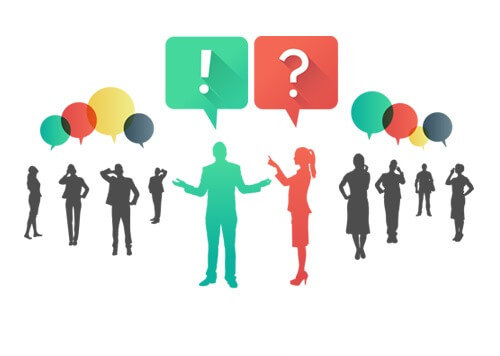 Does it add up? Matching cost to serve with customer experience
When it comes to service, expectations haven't changed much over the years. Small business customers still want to feel they're getting personal support. And their providers still try to deliver this through face-to-face relationships and, increasingly, telephony. The trouble is, there's no easy equation to providing this service at a cost that's affordable any more.
So what can providers do?
At the moment, most are continuing with the same model and increasingly struggling not to over promise and under deliver. As a result, small business owners are becoming jaded. After all, they're either given named contacts who they rarely, if ever, hear from again. Or they're being passed from pillar to post on calls that feel like a waste of precious time.
There is an alternative. It's not a quick fix, because it means grappling with the information you have, the ways you're available, the tools you provide, and the data that you generate from customers. But by choosing how you look after them, and being explicit about what your new service model is, you have the chance of actually delivering on the promises you make.
7 steps to good service at an affordable price
Find out what your customers want. Different people have different preferences for the way their relationship is managed. Where one wants to meet in person, the other might like the option of handling most concerns online. Give them the choice, and you're already on the way to providing a more tailored service.
Be honest about the costs. If a customer wants a higher level of face-to-face contact, be clear that it's going to cost more. While they might not be pleased about this, and even choose a cheaper option, they will at least understand the reality of the situation. And in return, get a level of service that more accurately reflects the price they're paying.
Find other ways to communicate. Online chat, email and Skype conferencing are all cheaper and, in some cases, faster alternatives to meetings and phone calls. While they might not completely replace the need for face-to-face meetings, they're especially useful for quickly solving small problems, and sharing good advice.
Put a small business toolkit together. SaaS is a powerful way of helping people find tools to genuinely help them grow their business. And allows them to regularly engage with your brand in a cost-effective way. The key to getting it right is getting the message out there about the platform's benefits. Provide contextual help, and the need for personal support is reduced significantly.
Make sure your CRM system is fit for purpose. How well does your organisation retain information about your customers? The more you enable your customer service teams to access relevant, up-to-date information, the more effective – and targeted – their conversations can become.
Share your data. If you're a big business with lots of small business customers you have access to a lot of useful information you could share with these customers at little cost. It could be insights into different sectors and industries, or tips on the tools and services other small businesses found useful. All of these things can help people run their own companies more effectively.
Ask questions. Surveys are a cheap and quick way of getting to know your customers better. Use them to supplement the information you already have on your services, and you'll be able to play back your findings to customers in a useful and engaging form.
There's clearly still a place for face-to-face relationships. But they can't come as standard anymore. Digital, done properly, can move you in the right direction. Make it part of your new service model, and you have the chance to build much deeper relationships with customers, across a range of touchpoints, without a huge cost to serve.
If you want to stay up to date with our latest news and articles, then please follow us: