The 2015 round-up, and what lies ahead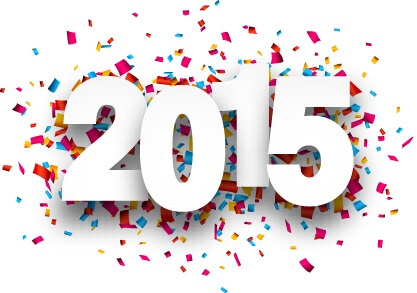 Looking back on 2014 this time last year, I talked about the significant change we'd seen in how service providers and banks were looking to engage their small business customers beyond their core. Well, if 2014 was significant, 2015 was seismic.
Evolving customer relationships
Our attendance at some of the biggest industry conferences and events reinforced the insight we'd already gained into the mind-set of financial institutions, with virtually every small business banker talking about how to start creating meaningful, engaged digital relationships with their small businesses by offering them tools and insights that go further than core banking.
This attitude was evident at events such as the 10th Annual SME Banking Forum in Vienna, where it was clear that banks are starting to look past digitising their existing services purely for hygiene reasons, to offering the kinds of dynamic, personalised interactions that consumers now demand and delivering the right interactions to the right customer segments at the right time.
For BCSG, it's a fantastic endorsement of what we do and the value we offer to clients. The past year has seen us help some major global FI players deliver exactly the sorts of relevant digital interactions they've been speaking about at conferences – through the platform we developed for Deutsche Bank that delivers timely business insights, to the hub we built for AIB that offers SMEs a range of key business tools.
Equally encouraging for BCSG were the service provider events, with telcos and other service providers showing a growing desire to find partners that will help them enhance their standard product offerings by providing SaaS, IaaS and PaaS to their business customers.
With our Cloud Services Brokerage platform, we're perfectly placed to be that partner – and we have the experience to back it up, through our flagship CSB platform built for EE in 2014, and continuing in 2015 with the successful launch of Vodafone Hutchison Business Apps.  2016 promises even more exciting things to come in this space, including news of another tier one telco partnership due imminently.
Clearly, while the drivers differ between service providers and financial institutions, the effect for BCSG is very similar – more client opportunities, reaching a broader range of SMEs and becoming an increasingly important part of the small business proposition. And that's not all that's going on.
Beyond banks and telcos
While FIs and telcos remain our bread and butter, other potentially exciting developments are happening beyond these verticals.
Large scale distributors are increasingly interested in how they can drive cloud revenues –Ingram Micro's purchase of Odin's Cloud Automation Business being a case in point.
Elsewhere, large scale systems integrators including IBM and Huawei are looking to broaden what they have to offer beyond hardware and consulting to include cloud service platform delivery.
And banking platform providers like Fiserv, Temenos and Misys appear to be increasingly interested in looking at Business Financial Management (BFM) and value added services to enhance their offerings.
The net effect for BCSG is that we are at the heart of a very busy, dynamic market and that has to create opportunities.  Watch this space.
As for BCSG, 2015 was a year of exponential growth.  Our portfolio of clients has expanded to include some of the most significant global players both in the FI and telco sectors, including Vodafone Australia, AIB and Deutsche Bank.
Our platforms now serve SMEs across four continents, reaching 20 million business customers worldwide.
And we've won or placed in a host of prestigious industry awards, including:
The Cloud Awards for B2B Customer Excellence
Tech Track 100 (for the 3rd year in a row)
Deloitte Fast 500 EMEA
Silver Stevie award
Given the unprecedented rate of growth we've seen, 2016 promises to hold more opportunities to seize and more challenges to rise to.
And so long as we keep our focus on making BCSG a great place to work – and keep our eyes on putting great tools, insights and applications into the hands of small business owners, I am sure this year will be another exciting ride.
To find out more on business cloud service brokerage, visit our solutions for telcos or our solutions for financial institutions pages