Marketplace 101: going beyond a catalogue of cloud services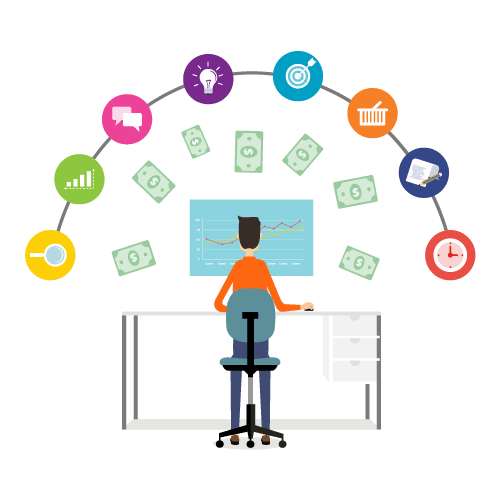 Just like the most successful shopping malls, your app marketplace should do more than simply enable customers to make purchases. It should help them find products, provide information to assist decision-making, ensure transactions are seamless, reward loyalty and so much more. The end result? A proposition that both delivers on and exceeds customer expectations, which in turn can positively impact their lifetime value.
Show them the way
As with any store, customers need to be able to find products in the expected place, and self-serve. But a successful shopping experience doesn't end there. Think about the different ways that stores bring items to your attention that you never knew you needed. It's the same for small businesses. Not every owner will be able to clearly identify the issues they're facing, which your cloud services could solve. Recommendations, case studies, 'most popular' lists and other promotions along the customer journey can help SMBs recognise a situation and find a solution at the same time.
Help them make informed choices
The way you promote each app can significantly affect sign-up. How-to videos, images, testimonials and other information can help drive the decision to purchase. The more engaging and rich you make the experience, the longer customers are likely to remain in store. Customer ratings and reviews can be a consideration here too if you're able to reach a sufficient number and quality of reviews to make them genuinely useful.
Given the complexity of some cloud service apps, it's also important to provide support at this stage for the customer. Being able to speak to a specialist sales team who understand their needs and can guide them to the best solution can be a powerful drive to purchase. It's much like getting advice in store when you're considering buying something big – the quality of service can actively shape the decision you make.
Make it feel seamless
Brand recognition plays a significant role in customer relationships. Stores like Macy's, for example, are expert in making sure that no matter where a customer encounters the brand, the experience is the same. Your app marketplace should be the same: a seamless extension of your brand, in look and feel as well as customer journey.
The nature of your brand and the type of relationship you have with customers can then determine your strategy for selecting and offering apps. If you're a telco, for example, customers are more likely to trust you to choose effective communication solutions, whether they've heard of them or not. But if you move beyond your core activity e.g. including accountancy solutions in your marketplace, then cornerstone brands may become important.
Make it easy to transact
Once the customer decides to sign up to one or more services, checking out should be simple. This transaction should mirror those available in your other branded channels. Collect only the essential information and offer different ways to pay. If they're adding a service to an existing account, make it easy to add it to their monthly billing.
Go the extra mile
All these elements are central to the creation of a successful marketplace. But there's more you can do to build a strong, ongoing relationship with your customer. And demonstrate innovation in action.
Mine your data: if you see a customer using an app in a particular way, you could offer a discount on a second service that enriches the experience. For example, if they're doing their bookkeeping online, they might find an expense management tool useful. Especially if it's integrated with their bookkeeping service.
Reward loyalty: it's not just shopping malls and supermarkets that can offer loyalty cards these days. Why not reward active customers with benefits and money off future purchases?
Grow with your SMBs: as a business grows it's likely to extend its use of cloud services. Make it easy for SMBs to see what they have and add to it. For example, by creating packages with all the essential things a new employee will need such as Office365, anti-virus and data back-up.
Consider the after-sales experience: customers are likely to be unfamiliar with the products they've bought. Make sure they have the support they need to get up and running.
The most successful retailers are continually harnessing new insights and technologies to create an ever-improved shopping experience. As we move into the mass adoption of cloud services by SMBs, the brands that learn from and build on these retail innovations will be the winners in this rapidly growing market.
To find out more about implementing a cloud application marketplace for your small business customers, visit our solutions for telcos or solutions for financial institutions page