Tech Track 100: BCSG scores a hat-trick

Our appearance on this year's Sunday Times Hiscox Tech Track 100 gives us much cause for celebration, not least because we're one of only 13 companies to have made it on to the list for the third time in a row. What we're also marking is our steady climb from 62 in 2013, via 44 in 2014 to 27 this year: evidence of a fast and fulfilling period of continued growth. The league table, which ranks Britain's 100 private tech companies with the fastest-growing sales, means we find ourselves in the company of such exciting, innovative businesses as Ve Interactive, Funding Circle and LMAX Exchange.
It's also given me pause to look back over the past three years, and see how far we've come. I think it's fair to say that we still felt like a young business in 2013, despite having been operational for six years. We had a significant, successful partnership with Barclays and were fully aware of the potential of cloud services to transform the day-to-day life of small businesses. What we were working on at that time was an offer that would engage the nascent attention of big brands, and turn that into action.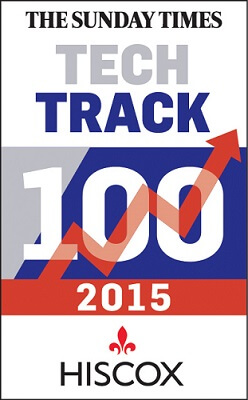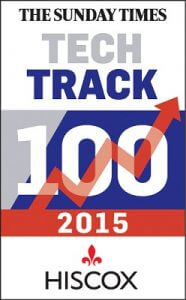 It all came together in 2014, the year that cemented our success through relationships with a broader range of businesses across a number of different locations. Today we have partnerships with more than ten leading brands including MasterCard, Deutsche Bank, Westpac Group and EE, with platforms live or in build in 17 countries. We've come of age. What's significant for me about this journey is that our success pre-dates the interest big brands now have in offering a broader set of services to small businesses – and engaging them better by doing so.
From the day we started, our technical expertise, intimate understanding of what SMBs need and belief in the power of the cloud to transform business have stood us in good stead. What we've since been able to put into practice is a preference for working in partnership with providers and ISVs: a model than enables us to take responsibility for – and share in the success of – a project and, indeed, a relationship.
In the future we hope, of course, to maintain growth and continue to deliver results. For now however, we'll allow ourselves a little more time to celebrate three years that have taken us from ambitious plans to a thriving reality.
For more on how BCSG are transforming the face of business cloud services brokerage, visit our solutions for telcos or solutions for financial institutions pages