BCSG – A finalist in the 2016 Financial Innovation Awards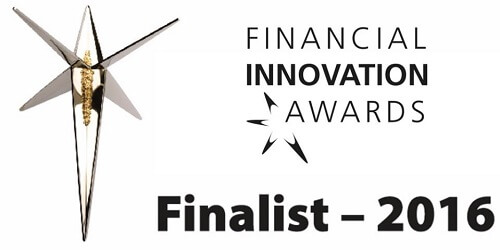 BCSG has been shortlisted for the Best Technology Partnership category, in the 2016 bba/ifs Financial Innovation Awards. The awards, which celebrate the very best projects in global banking and finance, are now in their 19th year and BCSG have been selected for the work they have done in partnership with Allied Irish Bank (AIB) to design and develop MyBusinessToolkit.
The digital proposition aims to address the challenges SMEs face on a daily basis with tasks such as bookkeeping, business planning and safeguarding critical data by bringing together 6 leading applications into one online platform.
BCSG provides banks with the opportunity to give a compelling answer to the question "why should I bank with you?" By building and deploying a platform that brings together a range of market leading cloud applications, financial institutions can offer their customer's the tools and insight needed to help their business thrive and succeed.
Managing Director of BCSG, John Davis, said "Being shortlisted for the Most Innovative Financial Service Solution – Tech vendor in the Financial Innovation Awards is testament to our innovative approach and technology. We are delighted that the customers of Allied Irish Bank (AIB) have responded so positively.  This is a great achievement, one the company is very proud of and being selected as a winner on 8rd December would be the icing on the cake."
To see more about the platform, please visit: https://business.aib.ie/help/MyBusinessToolkit
To find out more about the awards, please visit: http://fia.libf.ac.uk/