BCSG selected winner of one of this year's Monarch Innovation Awards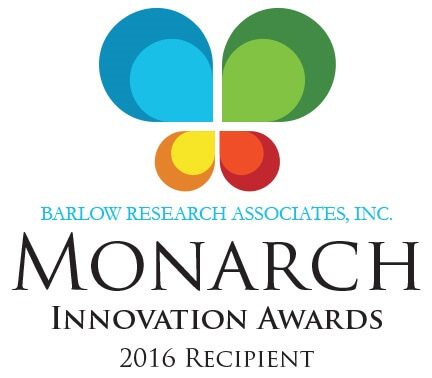 dbImpresaextra, Deutsche Bank's Italian platform provided by BCSG
London, 1st April 2016: BCSG has won the Most Innovative Industry Partner award in the prestigious Monarch Innovation Award, held by the Barlow Research Associates. This accolade is for the platform they have built for Deutsche Bank Italy, DBImpresa eXtra which allows Deutsche Bank to deepen their relationship and personalize their communication with their small business customers.
Kevin Burke, General Manager International at BCSG who manages the partnership said "At BCSG our aim is to help SMEs achieve success. The platform we have built in partnership with Deutsche Bank provides SMEs with quality digital tools that are easily consumed and affordable, helping their business to improve performance."
"BCSG's solution with Deutsche Bank is a strong example of creative extension of a bank value proposition beyond its products to serve business customers," said Nick Miller of Clarity Advantage, a Monarch Innovation Award Judge.
db Impresa eXtra, the new fully digital platform, offers Italian SME customers and prospects a wide range of high standard non-banking services and innovative software solutions, designed to support and enhance business activities through high quality data and market analysis. The new portal responds to business customers' needs, with a unique user experience optimized for any digital device.
For more information on small business fintech, take a look around our financial institutions section on our resources page
About BCSG
BCSG is a leader in helping financial institutions engage better with their business customers using digital tools and insight. Our award-winning platform enables easy integration of new and compelling digital services from innovative third parties. Our team has extensive experience building unique digital propositions that support small business success.  We've partnered with global brands including Barclays, MasterCard, Westpac, Deutsche Bank and Vodafone, allowing us to reach to over 20 million small businesses worldwide. Established in 2008, BCSG is headquartered in the UK with offices across North America, Europe, APAC and MENA. For more information about BCSG, please visit the company website: www.bcsg.com