Customer-centric sales: key to moving small businesses into the cloud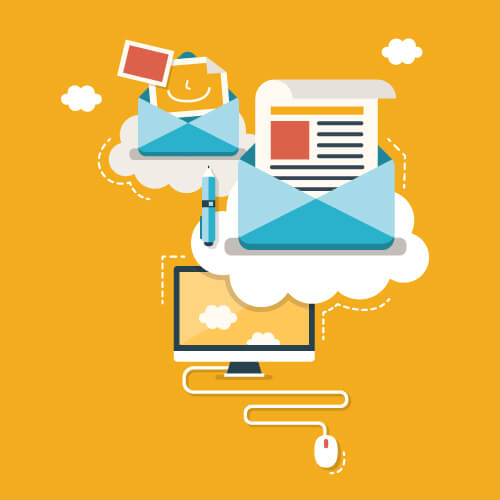 For telcos, making the move into cloud services means a significant change in focus. From mobiles and price plans, for example, to software that helps small businesses manage their accounts or build a website.
These kinds of services address different consumer needs, they come with a whole range of benefits that can be hard to summarise, and they're unlikely to be bought on a whim. So they demand a different approach to sales. One that acknowledges people are unlikely to visit a website and click 'buy', and instead makes the most of every opportunity to get customers on board. Here's how.
Look at every place where you engage with a customer.
It could be by phone, face to face, on chat… Many of these conversations can be converted into sales opportunities. And quite a few will be at the point where a customer contacts you, or a third party intermediary, and not the other way round.
Make the most of inbound contact.
In some organisations there's a mindset that equates pitching services with calling or visiting the customer. But if you add inbound contact to the list of sales opportunities, you'll be working within existing business costs, not incurring new ones.
Offer the right services at the right time.
There are lots of reasons why someone might sign up to cloud services. Create customer-centric selling at every level of your organisation and you're more likely to cover those reasons in your conversations.
It doesn't matter if you sell to the same customer four times, or more, as long as your message is relevant. After all, your cloud offering might include up to 10 apps, so there are plenty of benefits and features to talk about.
Stick to a business-as-usual approach.
I've touched on this point before. There's a lot of peak and trough campaign activity in the telco space. It's not very well-suited to an offering has everyday relevance and numerous benefits. You're far better off if talking about it everyday, in context and going for steady, sustainable targets.
Look at adopting a retail model for performance.
Telcos – and banks – have a very distributed sales force, which is similar to a retail shop network. So why not apply their sales rigour to your business? Take an outlet performing at a high level of sales in one month and another performing at a lower level: your minimum opportunity scale is where they overlap, assuming headcount and footfall are the same.
Data will help you spot and implement a benchmark for success. That way you drag everyone's performance up to the branch that's really outstanding.
These are just some of the ways you can adapt your sales approach to this new offering. A lot depends on a shift in mindset through your organisation as well. And I'll be covering that in my next post.
If you want to stay up to date with our latest news and articles, then please follow us: