Getting the basics right just isn't enough any more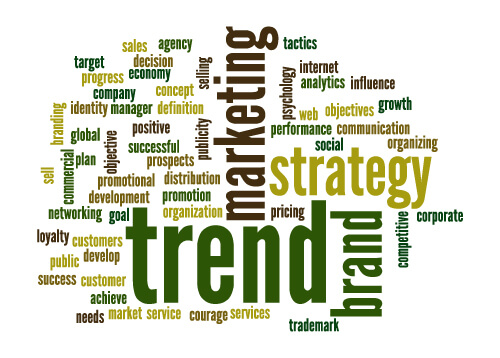 In my first report from the SME Banking conference 2014 I noted how relationship management is front of mind for most of Europe's banks at the moment. Some are looking to move away from their costly existing model of branches, telephony and named business managers. Others are grappling with the challenge of finding a compelling market proposition to differentiate themselves. And many are turning to value-added services (VAS) as a way to realise these changes.
I've been going to small business banking conferences for years and never has VAS been more talked about. At least 50% of presentations and discussions this year touched on it in some shape or form. And there's a real enthusiasm around it, as something that's worth doing, and worth doing well.
What's changed is that people seem to have recognised that an old insistence on getting the basics right first (like getting cheques cleared on time) just isn't going to be enough any more. Rather than getting left behind, there's a sense that basics-and-more is now a given.
I say value-added services, you say…
What makes VAS such an interesting topic is that it means different things to different people. Here are just a few of the activities that were talked about under this umbrella term:
Rich non-banking internet content, with articles on how to start a business, for example
Tools to help business owners manage day-to-day tasks
Info sessions and business education programs, with opportunities to network
Online access to business gurus
Support for start-ups through local incubation centres, like Google campus
Clearly a number of these, like networking events, have already been offered by banks in the past.  In my view, these types of services will only take you so far. The big opportunity now is to go beyond six-monthly events, for example, and help small businesses with the challenges they face every day.  That's where digital comes in.
Let's get phygital
One of the buzzwords of this conference was 'phygital'. It's an ugly but memorable combination of 'physical' and 'digital' and references that ideal balance for banks of a (smaller) branch network and a (bigger) online presence. It seemed to me that everyone acknowledged you need both if you are to serve your small business customers effectively and efficiently.
But what sort of online presence are we talking about? Research has shown that small business owners are crying out for help in areas like finance and HR, where they feel their skills aren't strong enough. These are areas that banks can legitimately operate in and where online tools can provide daily support, rather than the occasional intervention that an event provides.
Why cloud-based services?
So perhaps it's no surprise that cloud-based apps and services were high on banks' wishlists at the Efma event.
They're seen as a highly practical, valuable way to differentiate propositions.
They provide an opportunity for banks to become genuine partners to small businesses.
And the range of tools available makes it easier to avoid a 'me too' approach as well.
In terms of adoption, it feels like relatively early days. There's great interest in the tools but, naturally, less understanding of how fundamentally they'll shift the relationship between bank and customer. Only by putting these services in place will banks start to see the radical change they can bring about – internally and externally.
Now having returned to the office with a lot of interesting partnership conversations in place, I'm confident there'll be less talk about VAS and more action on delivering them to small businesses very soon.
If you want to stay up to date with our latest news and articles, then please follow us: