Time to take tech's lead?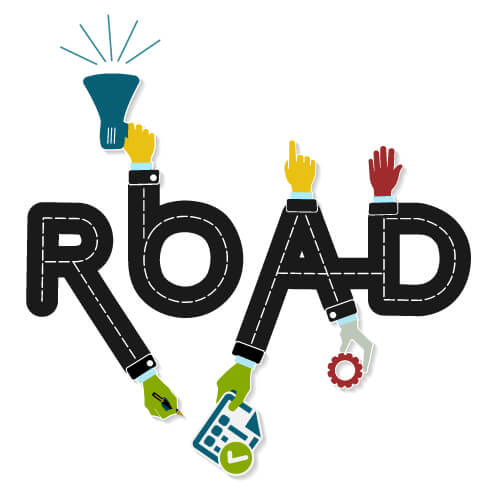 Cast your mind back to the turn of the century: dial-up internet connections, limited storage space, life before smartphones and social media. That's when I first started working with small businesses (SMBs). In those days, technical solutions were principally designed for big organisations and scaled down in an often clumsy, compromised way for their smaller competitors. It kept them a little behind the curve: tied people to the office, to hard drives and filing cabinets, to specialists whose services they had to pay for.
Democratisation of the business space
Now with the evolution of the cloud and more reliable networks, we're seeing a levelling of the playing field. And that's largely thanks to the tech sector, which is busy building apps that answer all sorts of small business needs (take a look at the marketplace GetApp and you'll see over 5,880 listed).
One of their biggest benefits is that they're filling the skills gap. Take the early days of BCSG for example. There were four people doing everything: answering phones, building relationships with clients, handling the post… and HR was an area that we found difficult. Our experience was limited and we were growing so fast our HR processes and procedures weren't keeping pace with the business. Now there's an app for that: more than one in fact.
These apps are hosted in the cloud which means there's no significant upfront capital investment, just a monthly or annual fee. And people can log in from wherever they are, setting them free from their desks, reducing the need for after-hours admin. If it wasn't an over-used term, I'd say the cloud is a small business revolution. It's making enterprises nimble, focused and competitive, so much so it can be hard to tell a small company from a big one.
Who'll partner small businesses?
But their owners still need good, practical advice. Where can they get it? Business banks are cutting back on their relationship managers. Accountants and financial advisers can go only so far with their help.
There's a world of words, videos and apps online. Who can small business owners trust? How will they find out about the things they don't yet know about? This is an area that corporates like banks and telcos are just beginning to move into, with services that complement their core products.
And SMBs are ready for it. In our recent survey of business owners, a significant percentage told us they'd be more likely to use software recommended by an established brand. And that's especially the case for SMBs at the beginning of their journey (pre-start ups: 37%) and those with a higher turnover (small businesses with a turnover between £500k-£5m: 45%).
Setting the stage for growth
I'm in a privileged position in some ways, watching technical innovation transform opportunities for small businesses. I'm genuinely optimistic about what future iterations will bring. Because app development starts from the business need, and then delivers a solution that makes things easier. I'd really like there to be a greater understanding of how challenging it can be to set up and run a small business and support to be tailored accordingly. That way, high-growth SMEs will have a real opportunity to compete, not just with big businesses in the UK, but on an international stage too.