Business Hub by BCSG is selected as winner of 2013 Monarch Innovation Award

11th April 2013
BCSG has been selected as the Most Innovative Industry Partner by a distinguished panel of judges at Barlow Research Associates' Monarch Innovation Awards
BCSG's Business Hub is a flexible platform that allows financial institutions to deepen engagement with small business customers through use of market leading business management tools.
For $25 per month, customers can access leading online accounting software, a website builder, a business planning tool, a legal document creator and a data backup and sharing application.
Rob Berini, Director, Technology Strategy and Architecture, Deloitte Consulting LLP and one of the judges of the Monarch Innovation awards said:
"Small business clients are hungry for solutions that help them better manage their business. We wanted to recognize Business Hub as an innovative way for financial institutions to provide a broader set of solutions that are difficult for small business clients to pull together on their own."
John Davis, Managing Director of Business Centric Services Group, is proud of the achievement:
"Understanding what small businesses really want is at the centre of everything we do, which is why we developed Business Hub. We are delighted to join an the illustrious list of previous winners such as Intuit, Bank of America, Wells Fargo and Citi in delivering a solution that is seen as a real innovation in financial services."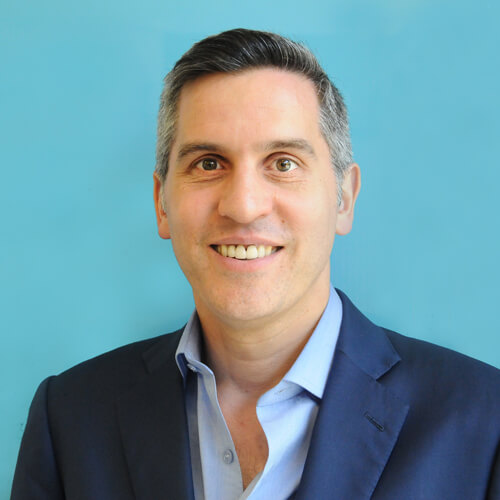 John Davis
Managing Director
John joined BCSG from Barclays Bank in 2011. He held various commercial roles before rising to the position of Marketing and Product Director for Barclays Business, a £1bn revenue / 1m customer division, as well as being the MD and company director of Clearlybusiness Ltd, a Barclays innovation subsidiary.
In his time running and overseeing SaaS businesses over 500k SMBs have subscribed to their catalogue of services.
Responsible for the day-to-day management of the company, John has overseen a period of substantial growth for BCSG, both in financial and reputational terms, and is now spearheading an ambitious global growth plan.
John has unrivalled experience and understanding of what SMEs need and how to deliver it to them.