BCSG partners with Sage North America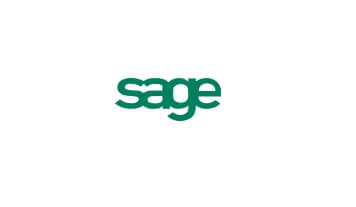 BCSG, an award-winning cloud application marketplace provider, announced today that it has partnered with Sage North America, maker of Sage One, a simple, easy to use online accounting software and solution designed for small businesses.
The partnership aims to bring applications such as Sage One to small businesses in new ways, as demonstrated in the recent launch of the MasterCard's Business Owners Toolbox. This is a new online hub provided by BCSG for business owners that have a business account with MasterCard and their employees. Sage One is one of a number of carefully selected business tools and software that is included in the Toolbox, which is being offered by MasterCard to provide tools, insights and offers specifically created to give business owners more time.
Tom Platt, Commercial Director at BCSG, said:
"Building on the success that BCSG and Sage have seen in the UK, we are expanding the relationship further globally, starting with Canada. BCSG and Sage see Canada as a key territory given the large addressable market of SMBs and the strong early adoption of cloud services.
"Sage One provides SMBs with quality tools to address some of their key challenges like financial management and invoicing."
Nancy Harris, SVP and general manager of Canada at Sage North America, said:
"Sage recognizes that starting a new business can be incredibly daunting. A lot of decisions need to be made. A lot of processes need to be implemented. This all takes time. What many small businesses forget is that software can help increase their efficiencies.
Partnering with BCSG helps Sage to continue our goal of supporting small businesses globally by providing solutions, such as Sage One, that can help free up their time so they can not only do what they love, but also succeed at it."
About BCSG
BCSG is a leading cloud services marketplace provider; our experienced team has been providing IT applications to small businesses for the past 10 years in partnership with global brands such as Barclays, Santander, Sun Trust and EE. We provide end to end technical and commercial support to partners for the initial service set up and ongoing delivery including a fully managed service platform and apps portfolio, hands on business go to market planning, sales channel enablement and a full end-customer support desk.
Our partnership with leading brands provides a reach to over 4 million SMBs worldwide, with our business app market currently being used by over 200,000 SMBs.
Established in 2008, our head office is situated at the centre of London's Silicon roundabout, with offices that cover North America, Europe and APAC.
For more information about BCSG, please visit the company website at bcsg.com.
About The Sage Group, plc
We provide small and medium sized organisations with a range of easy-to-use, secure and efficient business management software and services – from accounting and payroll, to enterprise resource planning, customer relationship management and payments.  Our customers receive continuous advice and support through our global network of local experts to help them solve their business problems, giving them the confidence to achieve their business ambitions.  Formed in 1981, Sage was floated on the London Stock Exchange in 1989 and entered the FTSE 100 in 1999. Sage has millions of customers and more than 12,700 employees in 24 countries covering the UK & Ireland, mainland Europe, North America, South Africa, Australia, Asia and Brazil.
For more information about Sage in North America, please visit the company website at Sage.com. Follow Sage North America on Facebook, Facebook.com/Sage, and Twitter, Twitter.com/SageNAmerica.