BCSG teams up with Deutsche Bank to Bring Online Tools to Small Businesses in Italy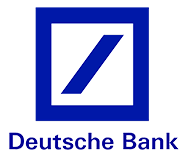 Deutsche Bank teams up with BCSG to launch db Impresa eXtra, the first ever web aggregator in the Italian Market to offer non-banking services to SMEs and Midcorporates, addressing clients and prospects.
db Impresa eXtra, the new fully digital platform, offers SME customers and prospects a wide range of high standard non-banking services and innovative software solutions, designed to support and enhance business activities through high quality data and market analysis. The new portal responds to business customers' needs, with a unique user experience optimized for any digital device.
"We are proud to be the first Bank to launch an innovative SME aggregator of data and non-banking services embedded in the value chain of SMEs and MidCorporates starting from Italy and deploying it in other countries within the Group in 2015" – said Roberto Mancone, Global Head of Business Products for Deutsche Bank – "With this digital aggregator we allow more than 4 million SMEs in Italy and 10 million SMEs and Midcorporates in Europe to have unlimited access to millions of datasets, making business intelligence, geomarketing, risk monitoring, industry analysis and benchmarking extremely accessible and affordable, helping SMEs to compete in a digital environment and creating an innovative engagement model between the Bank and the SMEs."
BCSG, the award-winning provider of cloud application solutions and small business engagement expertise, developed db Impresa eXtra together with Deutsche Bank.. The platform will support small businesses by enabling them to discover and manage innovative software solutions from leading providers which will help their businesses grow and prosper.
"At BCSG, we aim to give SMEs and their owners access to digital tools that help to make their businesses more successful. We are delighted to be working with Deutsche Bank to achieve that" said John Davis, Managing Director at BCSG. – "With db Impresa eXtra, Deutsche Bank business customers now have the ability to use applications that help with key business challenges like financial management, growing their business and industry/ performance comparison. The platform provides small business owners with quality tools, easily delivered, that help their business perform."
The single sign-on platform can be accessed via a user-friendly dashboard 24/7, via any device, with one username and password to log in and administer the apps and one monthly payment for all other solutions.  In essence, the platform makes it easy and cost effective for businesses to source and manage solutions that genuinely help them to succeed.
For more information please go to:
www.dbimpresaextra.it
ENDS
The information contained in this press release is intended solely for journalists and should not be used by consumers to make financial decisions.
Notes to editors
 To find out more about how BCSG can help you develop your digital banking proposition for SMEs, visit our solutions for financial institutions page

About BCSG
BCSG is a leading cloud services engagement platform; our experienced team has been providing IT applications to small businesses for the past 10 years in partnership with global brands such as Barclays, MasterCard, Westpac and EE. Our partnership with leading brands provides us with reach to over 20 million small businesses worldwide.
BCSG provides end to end technical and commercial support to partners for the initial service set up and ongoing delivery including a fully managed service platform and apps portfolio, hands on business go to market planning, sales channel enablement and a full end-customer support desk
Established in 2008, BCSG is headquartered in the UK with offices across North America, Europe, APAC and South Africa.
For more information about BCSG, please visit the company website: www.bcsg.com

About Deutsche Bank
Deutsche Bank is a leading client-centric global universal bank serving 28 million clients worldwide. Deutsche Bank provides commercial and investment banking, retail banking, transaction banking and asset and wealth management products and services to corporations, governments, institutional investors, small and medium-sized businesses, and private individuals. Deutsche Bank is Germany's leading bank, with a strong position in Europe and a significant presence in the Americas and Asia Pacific. www.db.com