Becoming a genuine partner to small businesses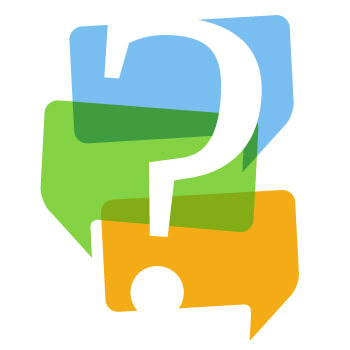 Small business owners are in search of meaningful support. Your business can step into this space, if you take time to understand what they're looking for.
You just can't beat good advice
With small businesses accounting for nearly half of the UK's private sector turnover, there's no doubt they represent a significant opportunity for big brands. (That's £1,600 billion in turnover*, in case you're wondering.)
But how can you realise that opportunity, given that the value per customer is fairly low? It's a question plenty of service providers are grappling with, right now. For me, the solution lies in partnership. Here's why.
Where are the trusted advisers?
Let's consider for a minute where small business owners go for advice. Ten years ago they might have bought a book, or arranged a meeting with a personal business adviser at Business Link. Today there's a world of words, videos and apps online. But who can they trust? And how will they find out about the things they don't yet know about?
Many rely on accountants, who are positioned as small business advisers. Their value, I'd argue, is pretty nebulous. Beyond charging £1,000 a year for processing the company accounts and offering basic financial advice, what genuine guidance can they really offer to people starting a business?
That's why many people fall back on the knowledge and support of family and friends who've been through the small business experience themselves.  They know what it's like and can point them in the right direction. And now we've reached the heart of the matter. To really create a meaningful relationship with small business customers, you need to:
show that you understand what they're going through
and help them find their way to information and services that are genuinely useful and trustworthy.
Put yourself in their shoes
It's all about empathy. Whether someone's starting a business they've dreamt of for years, or is expanding and taking on staff, for example, they'll be experiencing a mix of emotions. Excitement, fear, trepidation. Put yourself in their shoes and think: "If I were them, what would I really like?" This is what you can build your service around.
I think of it a little like using a work coach. You go to them not because they've run five small businesses. But because they have a breadth of knowledge that you'll never accumulate. And they know how to help you.
The rise in SMEs using cloud services presents large brands with a new way of engaging their small business customers – one that puts encouragement and support in easy reach. And that's through SaaS. But the key to getting it right is by positioning your offer correctly. That means both understanding the needs of your audience, and showing that you're addressing them.
A powerful way of conveying this is through the following device: "People who have been in your situation have found these applications useful." You just can't beat the reassurance that peer approval provides.
Find the tools that will genuinely benefit businesses. Set out their benefits clearly. Then show that other people are using them. By starting out as a facilitator, you can gradually move towards being a guide, and eventually a valued partner.  And all by taking a little time to ask yourself just what a small business owner might like, value and need.
*Statistics on small businesses in the UK, Department for Business Innovation & Skill, 23 Oct 2013
If you want to stay up to date with our latest news and articles, then please follow us: