Crowdsourcing: small business, big team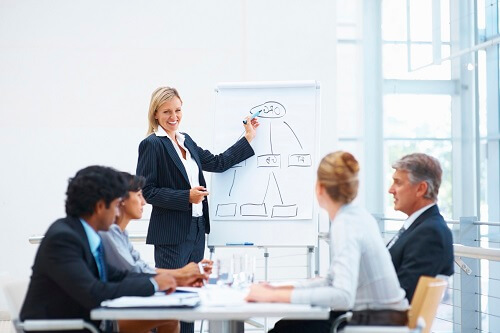 In the next in our occasional series on trends in technology, we take a look at how small businesses are tapping into the power of shared knowledge, skills and funds. And ask: just how far will crowdsourcing go in replacing existing ways of doing business?
What do you do when it's just you?
Small business owners might have some of the skills needed to manage and grow a business, but they won't be experts in everything. Traditionally they've looked to outside support from people like accountants, lawyers, banks and creative agencies to help fill these gaps.
That process takes time (finding someone who understands their business, knowing which questions to ask, building a relationship of trust) and money (often the best charge more.) Small businesses can be left out in the cold because they are unable to compete on the same terms as their bigger rivals.
Crowdsourcing has sprung up as a solution to some of these issues, especially when it comes to branding, getting finance and communication.
1.     Getting a new logo
In the past, if a business wanted a new logo they'd commission a branding agency or freelance designer to do it. That meant finding a good supplier (no small task), writing a strong brief, negotiating the price, then hoping the end result answered their need.
This process has been sharpened up by new websites like 99 Designs. Small business owners can now write a brief, set a budget, post a request and receive a host of sample logo designs, all within six to 12 hours.  While time is still needed to look through these responses and potentially refine the brief and tweak the logo, the speed and ease of the process is extraordinary.
Are these sites the answer to all small business branding needs? No. They're unlikely to be the place to commission a complete website redesign, for example, because of the project's complexity. And the quality of the output will still depend on the quality of the brief. But it's a great way to find good designers…
2.     Accessing finance
Crowdsourcing is famous for the funds it can raise. Websites like Kickstarter and Indiegogo have revolutionised the way small business ventures get off the ground. According to crowdsourcing.org, the amount pledged to new initiatives by 2015 through this route will be in the realm of $4.4 billion.
The process is relatively straightforward. First the business owner must describe the project, making sure they're selling it in a way that'll capture people's imagination. They need to be clear about what they're offering in return, and be sure it's feasible, no matter how many people sign up. The key is then to spread the word through social media.
A lot of money can be raised in this way, without having to give away equity or go through a bank's complex application process only to be turned down because of the perceived risks involved.
Is there a down side? Yes. The platforms themselves take a percentage of the funds raised, so it's important that businesses do their sums. And these sites are packed with ideas, which means it can take a lot of hard work to make sure one stands out.
3.     Developing a social media strategy
The boom in social media has fuelled the growth of online business communities.  For example, LinkedIn members are sharing insights and knowledge in more than 2.1 million groups.
These groups offer a supportive space where small business owners can discuss problems, publish posts on their areas of expertise, grow their understanding of the basics needed to thrive in the wider social arena and refine their plans. Help could include ideas on the best online tools to use, advice on how to structure a communications strategy, tips on best practice, and so on. And all this help is free.
Sounds amazing, but there is a caveat: these groups function a little like forums. People answer from their own experience and won't necessarily provide a view on how a social strategy should be delivered within a different organisation. However, for someone with very little idea about a topic it can be a useful way of sourcing knowledge from a wide-ranging group of people.
Small steps
These initiatives are helping move small businesses towards building a brand, accessing funds and creating a social presence, but they're not yet providing a complete solution to these activities. For example, Kickstarter won't help finance a business over a period of years. But it's early days and I for one will be watching this trend to see what's next.
If you want to stay up to date with our latest news and articles, then please follow us: