What lessons can corporate banks learn from the state of corporate banking? Gartner research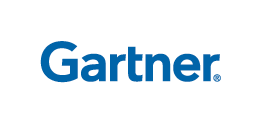 'The state of corporate banking IT in the digital business world is precarious.' This conclusion was reached by Gartner when 'from September to November 2014' they 'surveyed 51 financial services organizations, using executive interviews in a research study to understand how corporate/wholesale banks use digital technologies to interact with their corporate, business and SMB customers, and the banks' level of maturity with respect to digital business evolution.".
With digital technology now permeating every aspect of our daily lives and the rise of FinTech threatening to take valuable market share away from financial institutions, corporate banks in particular need to harness the opportunities that digital brings to re-engage with their business clients.
Gartner's key findings highlighted that 'improvements in operational efficiencies and reducing transaction costs' were 'the key motivating factors for corporate banking's digital technology adoption'.
Our research of SMBs suggests that this could be a potentially damaging outlook for corporate banks, with 44% stating they want access to digital tools and advice from their bank. As a result, financial institutions risk being seen more and more as utility providers rather than taking on a more client faced approach to their digital strategy and re-engaging their business customers.
For more of our insights on these industry trends and to read Gartner's full report: 'Digitalizing Corporate Banking', visit http://gtnr.it/1Q0rU8g
Gartner, Survey Analysis: Digitalizing Corporate Banking, David Furlonger, Stessa B Cohen, 17 March 2015